Eddy Peremans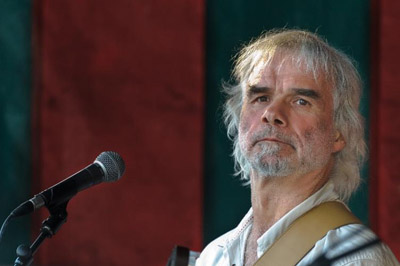 Eddy Peremans is born on 9 February 1956 in Enghien. He obtained a Government Medal Classical Guitar with Highest Honor in Anderlecht. In 1972 he participated in the Contest 'Will Ferdy', using his own songs. He became second after Jan Puimège. In 1974 he finished as a laureate in the Pro Civitate contest in Leuven. Three years later, he took master classes with Oscar Ghiglia in Siena (Italy). He completed his musical education at the Royal Conservatory for Music in Ghent by winning First Prizes for Music Theory, Chamber Music and Harmony and obtaining a Higher Degree for soloists.
The following years he toured Flanders and the Netherlands wih the 'Zwarte Komedie' (Bert Verhoye). He founded a guitar trio, called 'Trio 18' and played several concerts at home and abroad and recorded two cd's : 'Three Guitars' (Pavane Records) and 'The 5th Season' (EMI).
Eddy Peremans teaches at the academies of Aalst, Geraardsbergen en Dilbeek. Since 1991 he performs on a regular basis with Jan De Wilde.
The cd 'Pyromaan' was created in 1999 and made Edd Peremans debut s a singer songwriter, under the name Per & Mans.
In 2002 he started working together with Kries Roose and founded 'Peremans & Roose', which was celebrated with the single 'Kokejane'.