Albert Huybrechts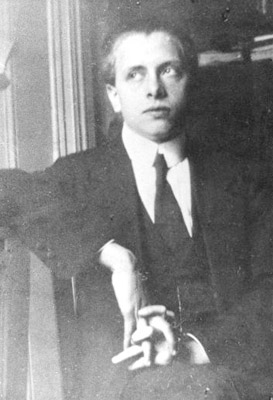 The Belgian composer Albert Huybrechts (1899-1938) was born into a musical family, his father being Joseph-Jacques bass in the orchestra of the Théâtre de la Monnaie while cellist Adrien-François Servais was one of his great-grandfathers. Encouraged by his father, he entered already at the age of eleven the Royal Brussels Conservatory. He won a prize for oboe in 1915 and second prize for fugue with Joseph Jongen in 1922. Following a small inheritance, he decides to cease all profitable activities to fully devote himself to composition.
In 1926, he became known internationally by winning two prestigious composition prizes: the first prize of the Ojai Valley (California) for his first string quartet (1924) and the price Elisabeth Coolidge (Washington) for his sonata for violin and piano (1925). Despite this success, his work remained unknown to the public and the crash of 1929 made him lose all his savings. He tries in vain to find a way out of this situation by writing a series of articles as the belgian correspondent of the American magazine Musical America. With the support of Jean Absil, he was hired in January 1938 as a junior lecturer in harmony at the Brussels Conservatory but died a few weeks later unexpectedly, on 21 February 1938, at the age of 39.
As a composer, Albert Huybrechts initially focused on the aesthetics of Debussy and Ravel. Then, thanks to the Pro Arte concerts by Paul Collaer, he discovered the music of Stravinsky and soon his style also feeds the influence of Bartók, Berg and Bloch.